Planetarium Shows
The Kalpana Chawla Memorial Planetarium is equipped with latest Opto-mechanical and digital Projectors, 5.1 surround sound for projection of full dome planetarium programs. The planetarium system is housed in 12 meter dome having unidirectional seating arrangement of 120 persons. Planetariums shows named "Astronaut" and "Oasis in Space" are being run for general visitors and students. Planetarium is centrally air- conditioned supported by 200KV generator for power back up.

Exhibit Gallery
The gallery of the planetarium has interactive exhibits on astronomy. The permanent gallery demonstrates A walk through Time, Day and Night, Your weight on different planets, Seasons on Earth, World Time, Our Address in Universe, Our Solar System, Beyond Solar System, Astro Quiz, Zodiac Quiz etc. to the visitors. A special part of gallery throws light on the life of Dr. Kalpana Chawla.

Astro Park
An outdoor exposition comprising of Samrat Yantra, Sundial, World Time, Turn Faster, Celestial Umbrella, Why we see one face of Moon? Optical tree, Eclipses, Totems Of Time, Gravity well, Planetrack and several other exhibits are displayed amid lush green ambience.
Activities
Various educational activities for students, teachers and general public are being organized at the planetarium to arouse their interest in astronomy like night sky watching workshops, popular science lectures by eminent persons from academia, various competitions etc.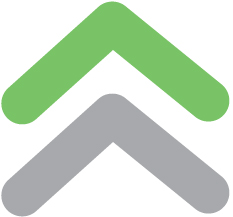 Top
Sr. No.
Category
Rate (Rs.) Per Head
1.
General
Planetarium, Gallery & Astropark
30/-
Gallery & Astropark only
15/-
2.
For Organized Students Groups
(With Letter from the concerned Principal/Head of Institution in favor of Curator, Kalpna Chawla Memorial Planetarium, Kurukshetra along with filled format.
Planetarium, Gallery & Astropark
15/-
Gallery & Astropark only
5/-
3.
Camera (For still photography only)
20/- (per camera)
4.
Free
Children below 3 feet of height (Without Seat)
Armed Force personals in Uniform only
Member of Inenational Council of Museums,
Physically Challenged persons.
Free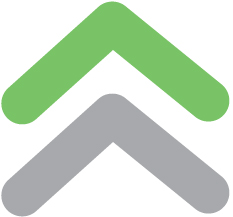 Top
Limited Seats in Each Show. (Maximum 118)
Tickets only available at Ticket Counter on 'First Come First Serve' Basis.
Advance Booking Not Availabe.
Visitors may Contact Telephonically for Seat Availability.
Kalpana Chawla Memorial Planetarium remains open from Tuesday's to Sunday's. Monday is weekly off.
The planetarium office working hours are from 10:00am to 5:00 pm daily and visiting hours form 10:00am to 4:30pm.
All Planetarium shows are in Hindi Language
The planetarium will remain closed on following gazette holidays:
Republic Day ,Holi ,Independence Day, Mahatma Gandhi Jyanti and Diwali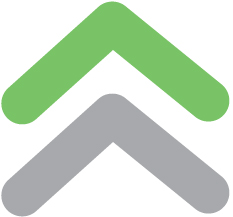 Top
Kalpana Chawla Memorial Planetarium has been setup at Kurukshetra-Pehowa road (near Jyotisar Tirth) by Haryana State Council for Science & Technology, Govt. of Haryana in joint collaboration with National Council for Science Museums, Ministry of Culture, Govt. of India in memory of India's first woman Astronaut Dr. Kalpana Chawla. The planetarium built at a cost of 6.50 crores covers an area of 5 acres of land. Surrounded by sprawling green fields and lush Astro-park the planetarium is ideal for those who seek to escape from the din and dust, hustle and bustle of big cities. The planetarium offers a blend of peaceful surroundings and astronomy shows run using latest technology equipments. In a very short span of time the planetarium has emerged as one of unique and most favorite tourist spot of the city.
The excellent programmes and supporting exhibits placed inside and in the Astro-park help the students in particular and people at large in learning this frontier area of science and satisfy their curiosities with a whole range of information about the Space. The astronomy shows are usually run in Hindi language and special shows both in Hindi and English languages are also conducted on demand for groups.
The planetarium was dedicated to the nation by the Hon'ble Chief Minister of Haryana on 24.07.2007.

Broucher (English)

|| Broucher (Hindi)

|| Astronaut

|| Oasis in Space